Some say there is an art to winning, others debate that it's just about luck. Our culture is obsessed with winning! We follow the wins and losses of our favorite pro or college teams. We talk about winning the lottery. If something is good for both parties, we call it win-win.
Winning is a hot topic.  You can buy books about it. You can take an extension class or seminar to instruct you how.
Or since we live in the internet age, just do a google/bing/yahoo search about the art of winning, and see what you come up with. There are literally  millions of references to winning – (many of them references to Charlie Sheen but that would be a whole other post) but I think many of them miss the point.
What is winning really? And is there an art to it?
Absolutely, yes.
According to bing:
Definition of winner (n)

Bing Dictionary

somebody or something winning competition: somebody or something that wins a competition or contest
somebody or something successful: somebody or something that is or seems likely to become very successful or popular
winning shot: in some sports, a shot that wins a point
Most people innately enjoy winning in the traditional sense, and our culture does focus on the value of becoming the victor in a contest or competition. However, I believe that REAL winners are the ones highlighted in the second definition. They are the ones  defined by success- even without the element of competition. To me, "winners" are those who deal with chronic illness every day, but still manage to live their lives, successfully- with grace, and happiness despite difficult circumstances. Now THAT is an art, and its not necessarily an innate quality.
In order to inspire my children to be winners like that, I try to inspire them with stories like
this
:
Campbelltown mother and daughter master the art of winning in the pool
By Sean Cunningham
Winning mentality: Pat Lewis and her daughter Katie know how to be first to reach a finish line. Picture: Jonathan Ng
"MOTHER and daughter Pat Lewis, 54, and Katie, 25, would have to be two of the region's — if not Australia's — most prolific Masters medal winners and record breakers in the swimming pool.
The Campbelltown Collegians Masters Swimming Club members backed up from their impressive performances at the World Masters Games in Turin, Italy, in August. They won 11 medals between them.
They added 13 more at the recent Australia Masters Games in Geelong."
Why is this story so incredible? Because if you read through the entire article, you find that the mother was battling breast cancer, and the daughter (fighting a shoulder injury and  told she would never swim again) spent two years out of the pool in rehab before coming back to claim this victory. THAT is winning. Despite difficult circumstances, or being told it was impossible, these ladies achieved incredible success. They didn't let their illness/injury prevent them from achieving their dreams.
I want my children that it's possible for them too, despite their arthritis. People like this are the proof.  Just look at Jeffrey Gottfurcht:
Californian Jeffrey Gottfurcht Is First Person With Rheumatoid Arthritis to Conquer Everest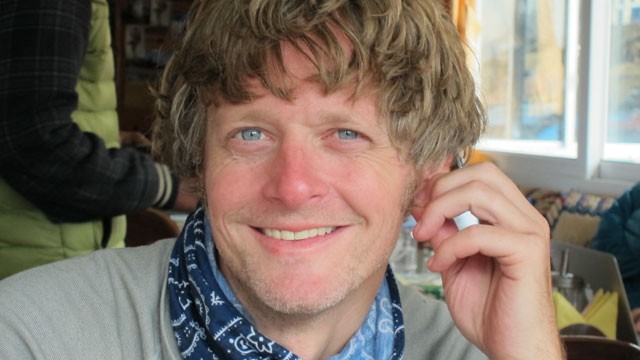 Or since both my children have aspirations to be professional football players, like their dad, what about
Ryan Clark
(sickle cell trait) or
Jerome Bettis
(asthma)?
It works.
In the fall of 2010, my older son had his worst health year yet. He had spent weeks in the hospital, unable to attend school in the spring, but was determined to earn a spot on the football team that season. It was tough. He was taking immunosuppressants including a chemo drug. He would often be sick on the sidelines, but he was driven. He wanted to be there. I believe in my heart it was because he thought he could, and because he wanted it so badly, that he progressed faster than they expected over the summer and was able to secure a position on the team.
It wasn't easy.
I was thankful that games were on saturdays, since the exertion would normally cause him to be completely bedridden the following day.
Some parents questioned the wisdom of our decision, allowing him to play. He told me that playing was the only thing that he was living for…literally. He wanted this with every fiber of his being. It was THE driving force in his rehab all summer. I watched him closely, trying to make sure his didn't exceed his limitations, but I couldn't say no.
That year, his team went to the AYF National Championship in Florida. They didn't make it to the final round (just to the quarter finals) but WE felt like he had taken home the trophy.
That journey still inspires him today. If he could do that, then… what can he do NOW?
That my friends, is the art of winning.
Related posts: